We're into the second week of school holidays here and I'm going cuckoo bananas. The children and their never ending requests for food, the boredom, the fighting. This mama is over it! Thank goodness I have baseball to watch, my makeup to play with, and my never ending knitting keep me somewhat sane! But I digress.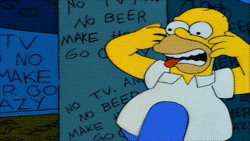 Now, I've started using this gorgeous oil and let me tell you, it's amazing. Liquid gold.
Sourced and grown sustainably on Vanuatu, this light and velvety nut oil is divine. It will help reduce the signs of ageing, making skin luminous, glowing, and deeply hydrated.
When I got it delivered it had solidified because winter. Once it came to room temperature, it was fine to open and use. You can also run the bottle under hot water to liquify the oil.
One oil, many uses:
Apply to your face before moisturizing for an extra boost of hydration, leaving you with a luminous glow. Also benefit from anti-aging properties and it's quick absorbing and not greasy.
Apply to scars, burns and eczema to reduce inflammation and aids in speeding up the healing process.
Massage into your hair as a leave-in treatment on dry hair.
Apply to lips for a boost of moisture
Massage into cuticles at night to help nails grow.
So far I've done most of the above. My hair is smooth, my skin is softer and smoother and not the least bit greasy. And my lips and nails are beautifully hydrated overnight.
All you need are a few drops for your face or hair, a drop for your lips, and a few drops to cover both hands.
Another use is to apply to your face for a closer shave. Yes, I shave my face. But I'll save that for another post!
SCIENCE! Nangai oil is rich in 94%-97% Triglycerides to protect the skin from water loss, enhancing your skin's ability to retain moisture. It helps to prevent and correct dry skin and signs of ageing.
It's a unique oil in that it does not require any chemical process to extract the triglycerides, unlike coconut oil.
Pure caprylic/capric triglycerides are naturally present in Nangai Oil, and do not require processing or manufacturing in order to create the purest, most beneficial product to moisturize your skin. I can confidently say that this oil is all natural.
If you'd like to know more about caprylic/capric triglycerides, let me know.
Some extra ingredients:
SenePlex Complex- Kinetic enzyme that increases cellular renewal.
Glucosamine HCL- enhances the body's ability to manufacture collagen.
Algae (Seaweed) Extract- hydrates, protects skin from the sun, and softens the skin.
Small bottle, huge wonder.