Greetings! Apologies for the time between posts. I've been flat out trying new products, knitting like a fiend, and of course, #mumlife.
In two weeks, I've knit up 3 cardigans and now working on a pair of socks. It's a sickness. Beats doing drugs though!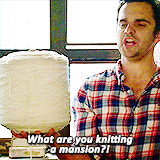 But I digress.
There have been 4 new product releases in the past few weeks as well as a fresh, new Beauty Book.
One of the biggest releases has to be the technological breakthrough that is the HairCovery hair care system.
You've been looking after your skin, now it's time to look after your hair.
The  HairCovery trio is:
Thickening and Volumizing Shampoo
Moisturizing and Shine Enhancing Conditioner
Strengthening and Thickening Hair Serum.
My hair, though short, is my crowning glory. I have obsessed over my hair for as long as I can remember.
I was lucky enough to score a sample of the products and tried it myself. Even though I have ridiculously thick and frizzy hair, I found it didn't overload my hair at all.
Each product is lightweight and you only have to use a small amount of each, depending on your hair length. I used a 10 cent piece sized amount (or a dime for any Americans reading this) and found this was plenty for my short hair.
The scent of each product is divine, not overwhelming at all. It's pleasant and fresh and even men will find this appealing.
As I mentioned, all three products are light and will not weigh your hair down. Even the conditioner.
I found that my hair dried smoother and faster than it ever has in the past. For me, this is massive. I was able to cut down on blow-drying and heat exposure to my hair. I even didn't have to use my straightening iron as much as I usually do to smooth down my hair!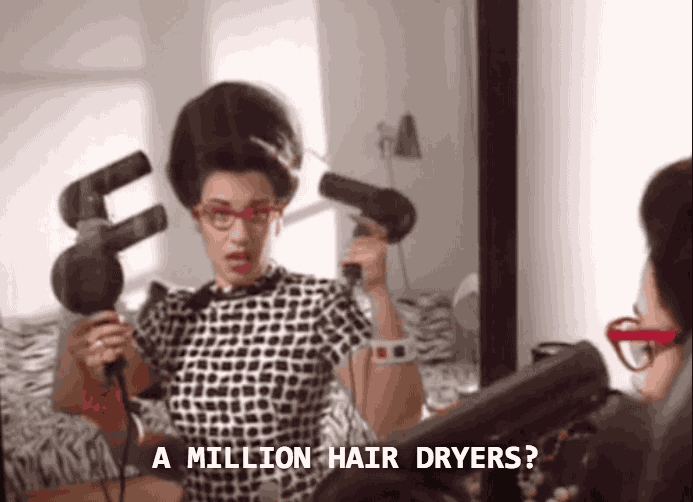 I cannot wait to use these products on both my daughter's hair. They have unruly hair but different types of hair. My husband has "volunteered" to use HairCovery to improve the health of his scalp and hair.
Yes, HairCovery is safe to use on hair of all ages. And is safe to use on pre-treated hair, eg, chemically straightened hair.
So, why is it a breakthrough?
Your hair health starts at the root, so scalp health is vital. All products include SenePlex+ and SenePeptide to encourage a healthy scalp and voluminous, strong locks of hair. Additional volumizing ingredients and moisturizing botanicals boost shine, manageability, and thickness.
SCIENCE!
Let's talk about:
Capixyl. It's one of the key volumizing ingredients in each of the products and it's comprised of a combination of ingredients which includes Red Clover extract. Capixyl improves the growth cycle of your hair by stimulating the hair follicle regeneration process to activate hair growth, as well as limiting hair loss at the follicle. It also works on enhancing your hair's density for thicker, healthier hair. In a clinical study of Capixyl, participants experienced over 79% boost in the number of hair per square centimeters, after 4 months.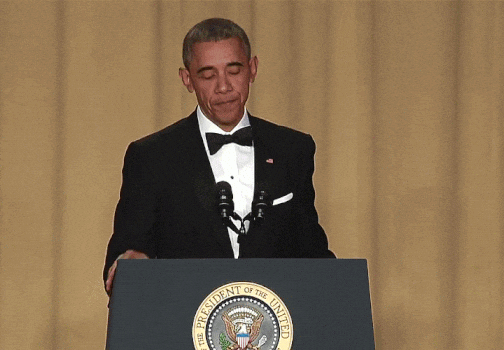 SenePlex Complex+ is the kinetic enzyme we all know and love that helps increase cellular renewal. In hair care, this helps to increase follicular activity.
SenePeptides help stimulate hair growth.
We've also developed and patented an ingredient to help control the sebum produced on the scalp. Defenscalp. A win for oily, dry, and flaky scalps everywhere!
The shampoo and conditioner provide proven UV colour protection for dyed hair, with Chromaveil, which for me is a huge bonus, as now I'm more inclined to dye my hair a bolder colour than dark brown.
HairCovery is:
Gluten-free
Animal by-product-free
Paraben-free
Phthalate-free
Sulfate-free
To use the shampoo, ensure your hair is saturated from root to tip with water and then apply the shampoo, massaging from root to ends. Rinsing thoroughly. Repeat only if necessary.
Tip: If you have a build up of products and silicones from previous hair products, a second shampoo will be necessary.
To use the conditioner, massage into wet hair from root to ends, leaving in for 3 minutes. Rinse thoroughly.
To use the serum, apply a small amount directly to scalp on either wet or dry hair every 2-3 days. Do not rinse.
You can find the full list of ingredients and order here!
I can't wait for y'all to use it, and of course, you have to take before and after pics and share them with me!