I love the sun and I love to tan. My ancestry is Greek, from the coast of the Mediterranean, so I tan extremely easily thanks to my olive skin. My happy place is in the sun by the beach, a pool or in my little backyard.
Then why write about SeneGence's Self-Tanning Bronzing Coconut Milk? Though I've never used it myself, never say never. My legs are always much lighter than my arms and face so they would benefit from it if I don't want my legs to blind people when I wear shorts or a skirt!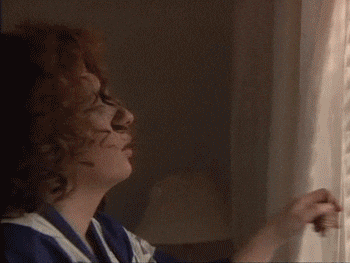 What I'll be covering here is what you'll need to achieve the best self-tan possible, the steps to do it in, and why.
It all begins with smooth, hydrated skin. You need to prepare your skin before that self-tanner comes anywhere near you, just like preparing your face for foundation.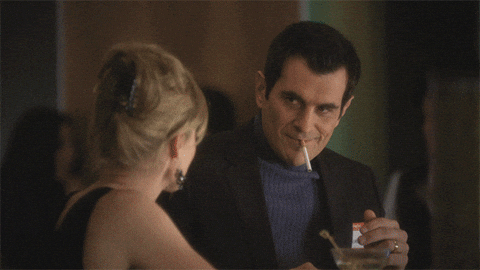 Advanced Hydration Body Lotion

From the Beauty Book: "Pamper your skin all over with rich, luxurious moisture and anti-aging protection. This rich cream intensely quenches skin and increases its ability to retain water, helping to correct and prevent signs of aging."
While I haven't personally tried this yet, I've read a lot about it from my fellow SeneSisters who have had phenomenal results using this on dry skin, even eczema, and psoriasis.
Best applied after showering for maximum absorption.
Includes Sodium Hyaluronate that protects against moisture loss and French Plum Oil, a natural, non-greasy hydrating oil featuring a light, luxurious scent.
Shea Butter Body Cream

"Experience immediate dry skin relief and diminish visible signs of aging. Great for use on cracked heels, elbows, and other excessively dry areas."
I've written about this amazing product before here and I love it. I love its versatility as a makeup remover and a hair treatment, and it's power to work immediately. As with the body lotion, apply after showering to lock in moisture.
Includes Shea Butter that softens and protects skin and Sodium Hyaluronate that protects against moisture loss.
A quick note on Sodium Hyaluronate, it is a humectant (a substance that retains moisture) about 100 times more effective as a humectant than Glycerin which is in the majority of moisturizers on the market. It blows my mind how effective Sodium Hyaluronate is and we have many products that include it, like our 3 in 1 Cleansers, Climate Control, our DayTime and Evening moisturizers, the Brightening Multi-Vitamin Treatment and more. #beautynerd
Smoothing Body Scrub
This stuff is divine. It's a smooth scrub, so it's not gritty and feels gentle on the skin as you massage it into your body, hands, and feet. The volcanic ash will buff your body's skin to a smooth, healthy glow and allow for better moisture absorption.
Includes Vanuatu Volcanic Ash that exfoliates dead skin and Aloe Leaf Juice to soothe skin.
Use on cleansed, damp skin. Squeeze a small amount into the palm of your hand and gently rub onto your body. Pay extra attention to rough patches on heels, elbows, and knees. Can be used 2 to 3 times a week.
Self-Tanning Bronzing Coconut Milk
"Get a gorgeous, natural-looking golden glow without compromising the health of your skin with this unique self-tanner that is long-lasting, water-resistant, and provides an even, streak-free application. It is blended with advanced moisturizers and SenePlex+ Complex for anti-aging protection."
From what I have researched, this is the real deal. No Oompa Loompas here!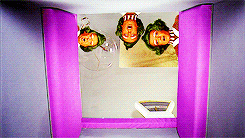 It will give you a glorious golden glow that is buildable depending on how many times you apply it. Once applied, the colour change is visible within a few hours and lasts over 3 to 7 days. Repeat the application every 2 to 3 days to maintain the intensity of the tan.
Knowing what I know now about the Self-Tanning Bronzing Coconut Milk, I would absolutely give it a go, not just on my pasty legs but all over including my face.
Includes: DHA (Dihydroxyacetone): Derived from environmentally-friendly plant sources, provides a water-resistant, long-lasting tan."
Coconut Milk Blend: With coconut water and olive seed oil for non- sticky hydration.
Erythrulose: Provides a natural-looking sunless tan.
To use: First, exfoliate with SeneDerm Body Scrub. Then apply Self-Tanning Bronzing Coconut Milk to clean, dry skin. Hold bottle six inches away from skin and spritz over area desired to darken. Immediately spread evenly into skin. Repeat in all areas you wish to have a darker glow. Take care to protect hairline, heels, elbows, knees and light eyebrows with moisturizer (face or body) to avoid uneven colour. Let skin dry completely before dressing. Wash hands immediately after application.
To recap: Moisturize regularly, exfoliate regularly, apply your Self-Tanning Bronzing Coconut Milk and look and feel fabulous!
And of course, all of the products I've mentioned contain the awesomeness that is SenePlex Complex.
Important note: Skin protection is a must. A tan does not offer protection from the sun. You will still need to wear sunscreen when you are out in the sun.